Mobile Banking App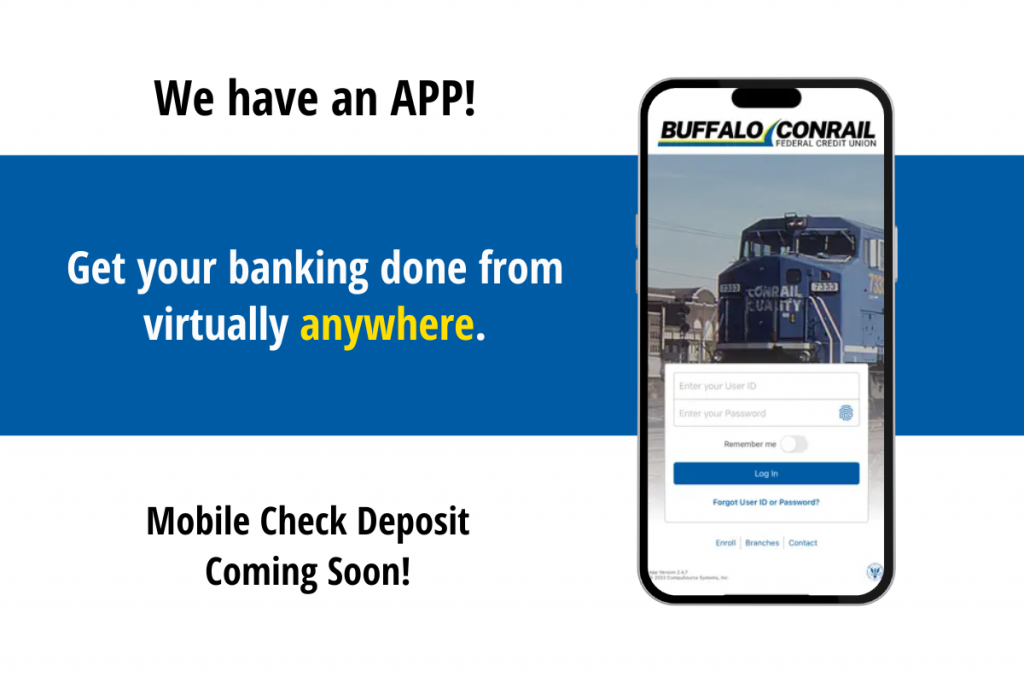 Getting started is as easy as 1, 2, 3…
1) Click below to download the app to your mobile device.
2) Open the app and log in using the same username and password as your home banking.
3) That's it! Your credit union account is now at your fingertips.
Download the app now:
This Mobile Banking Application has been made possible, in part, by a grant from the New York Credit Union Foundation.

Buffalo Conrail Federal Credit Union 2023